About Us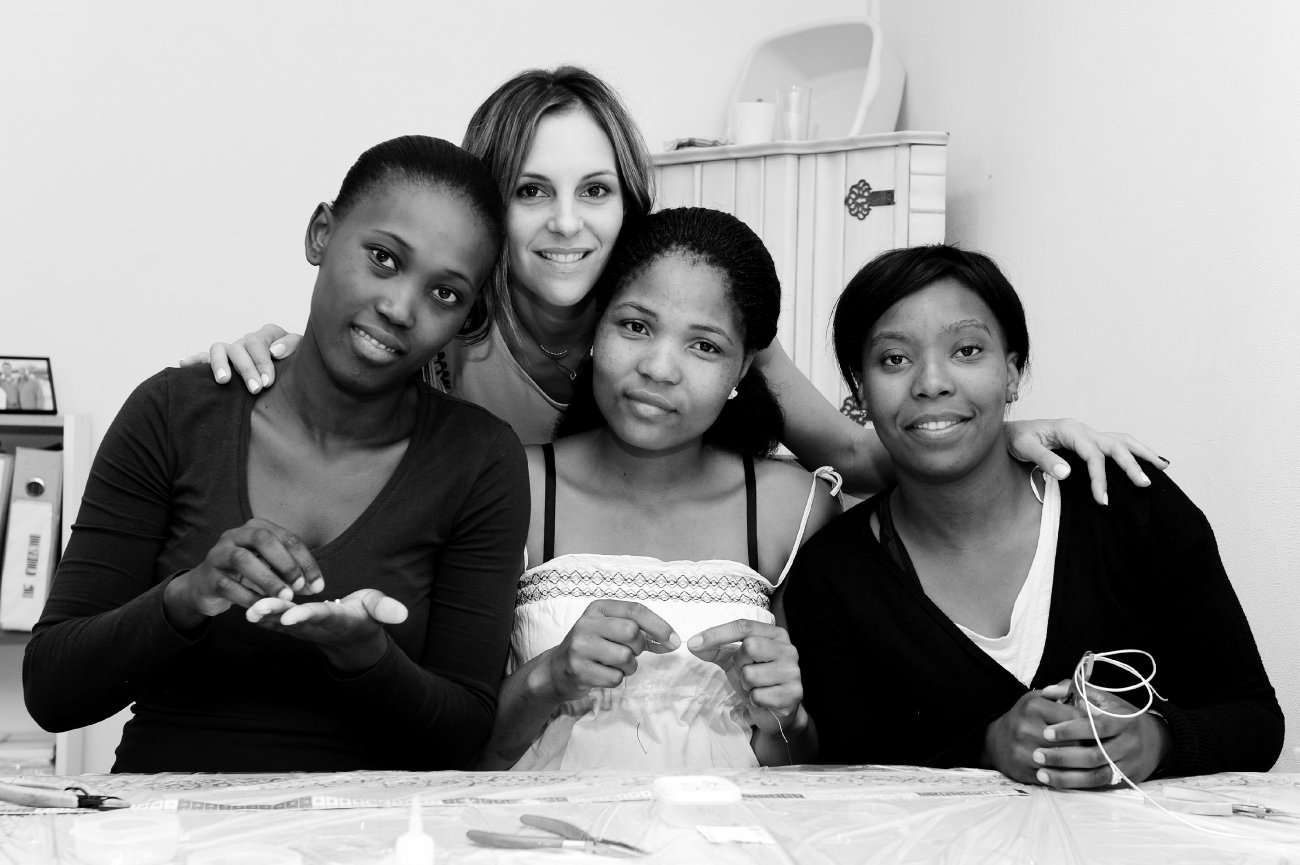 Sealed with a Kiss, SWAK X, was created by founder Liora Katz in order to create employment for vulnerable young women, many affected by HIV/AIDS. In South Africa, around one in every three women age 25-29 is living with HIV. While this is a shocking statistic, this does not even begin to cover the hardship that this disease inflicts on the families of affected individuals.

Liora was inspired to create SWAK X during a program she ran with The Tomorrow Trust, a non-profit organization that offers post secondary and tertiary education to disadvantaged students. There are several wonderful non-profit organizations that assist children and young adults affected by HIV/AIDS in obtaining an education. However, following graduation from these programs, finding work in a struggling South African economy is not always so easy. Liora created Swak X in order to provide not only employment opportunities for young women affected by this disease, but also to empower these women to help break the cycle and change the future of their families.

After over two years of creating, designing and manufacturing a delicate range of jewelry, SWAK X has succeeded in creating employment and has become a household name in South Africa. Our success and credibility as a manufacturer and distributor has created the opportunity for SWAK X to increase its production for other local and International brands. Our portfolio includes handmade Italian glass rings, W2H (Wrist to Hair), Perspex Jewelry by Green Grass Designs a local South African business and Kurshuni. This increase in production helps offer a wider possibility of experience and holistic environment for the SWAK X ladies.

An important part of SWAK X is the need to instill an understanding of giving back. For this reason we are very proud of our ability to donate a percentage of annual profit to The Tomorrow Trust, in order to give other vulnerable young adults a chance to succeed.


FAQ's

Placing an order: How quickly will I receive my purchase? We process our orders Monday - Thursday. All orders processed Thurs - Sun will be sent the following Monday.
Return Policy: SWAK X USA will accept returns up to 60 days for store credit. If any product is damaged or defective due to error on the part of the manufacturer (SWAK X), you may exchange it for another one of equal value. This does not include general wear and tear by the customer. For more detailed information please see our TERMS OF USE
Do you do custom orders? Yes! We do a handful of corporate events in South Africa where we have created charms specific to the company's event or logo. How long will this take? 8 -12 weeks.
Do you wholesale? Yes, Vendors please send us a message on our 'contact us' page and we will more than happy to help set up your order.